It is believed that marriages are made in heaven. And when the couple gets an opportunity to escape to a dream destination – well, that's just an icing on the cake! All of us, at some point in our lives, have dreamt of having a "destination wedding" that is complete with its share of glitz and glamour.
While some of us don't have to think twice before having such a celebration, most of us actually get bogged down by the logistics and costs attached to having a "destination wedding".
And then there is family drama. Predictably, both sets of the family have myriad ideas, suggestions and what-not! There are always a few friends and relatives who inform that can't make it to the wedding for whatever reasons. It sure gets exhausting for the couple – people who are actually getting married!
However, that shouldn't be the case at all. After all, it is your marriage and you should have the option of taking the "saat pheras" or saying "I do" the way you want to and wherever you want to!
Luckily, there are wedding planners who specialize only in destination weddings. All you have to do is share the details with them and sit back and enjoy. They will ensure the logistics to pull off an event-of-a-lifetime – and that also within your budget!
Tempted to have your wedding ceremonies at a beautiful destination, but unable to decide the location? Don't worry! Listed below are 6 popular locales where you can tie the knot amidst a spectacular landscape and in lots of style:
1. Rishikesh, Uttarakhand
The first word to come to mind when one thinks of this place is "spirituality". Rishikesh is raw, serene and is home to the holy river "Ganges". If you want a wedding that is traditional but with a hint of nature, then this place is apt. Surrounded by the vast river, a wedding at Rishikesh is certainly a fantastic start to a new journey.
2. Udaipur, Rajasthan
This beautiful tourist spot is famous for its colourful culture and of course, the royal family. There are a few budget venues too that won't cause a hole in your pocket. You must have heard about Fatehgarh, right? It is an old property right in the middle of the city and you can expect a good deal during off-season. You can certainly deserve celebrations with much aplomb and splendour.
3. Silvassa, Dadra and Nagar Haveli
A former Portuguese colony of Dadra and Nagar Haveli, Silvassa is a picturesque location and houses many beach resorts. It is easy to locate and lies between Gujarat and Maharashtra. If Goa is not your cup of tea, then you can certainly have a beach wedding here for it is a lot less crowded and non-commercialized.
4. Lavasa, Maharashtra
This is India's first man-made hill station. The architecture is colourful, modern and projects affluence. Despite the commercialization, Lavasa can instantly charm you with its natural beauty. If you want to tie the knot amidst the lush mountains, splendid waterfalls and gorgeous lakes, then head to Lavasa for the celebrations! Oh, and Lavasa sees a lot of rains too! It easily sets a mood for romance.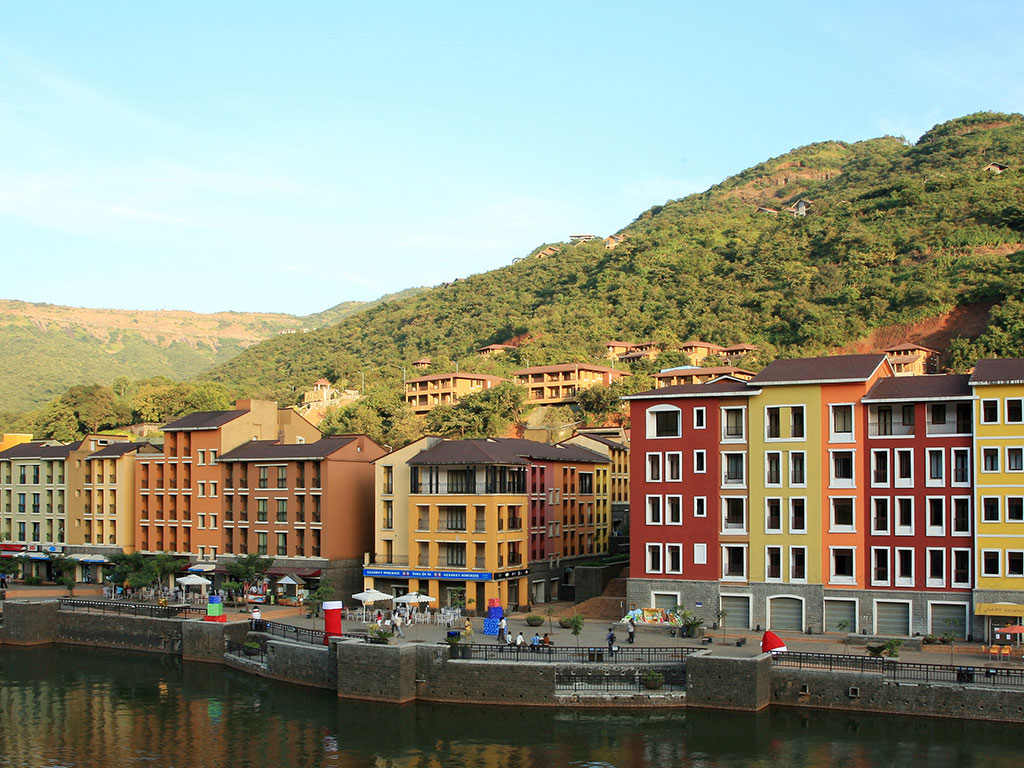 5. Goa
This list will be incomplete with Goa, right? This place is undoubtedly one of the most popular tourist attractions in India. Goa also attracts a decent crowd for weddings and reception parties.
The best part is there are too many resort options in Goa. So you will never have a problem in deciding a place that suits all your requirements – financially and logistically. Imagine a wedding reception, especially, on the sandy beaches. Enticing, isn't it?
6. Alleppey, Kerala
If you and your spouse-to-be are a fan of the lush green landscapes and relatively quiet places, then head to the "backwaters". Alleppey, especially, is known for its lagoons and boat houses. If you plan to have a low-key wedding, then this beautiful destination is perfect for you.
We hope that your venue deciding phase will get over quickly. Please remember to choose a romantic getaway – a place that you find is ideal to enter the "holy matrimony". Whether the venue is against the backdrop of spruced up mountains or the scenic backwaters – make sure it is an affair to remember!